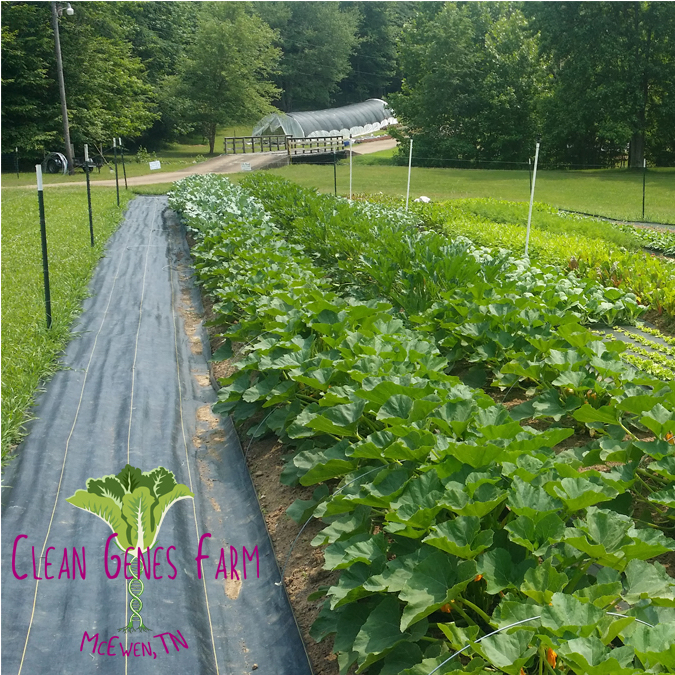 Clean Genes Farm
Contact: Sara & Jason Kleinhans
Address: 2779 Ogden Rd McEwen, TN, 37101
Email Address: farmers@cleangenesfarm.com
Phone: 931-299-4011
About Us
Clean Genes is a family farm nestled in gorgeous McEwen, Tennessee.
We cultivate on one acre of land. By utilizing grow-intensive techniques, we generate an abundance of food in a small space. Our season-extensions allow us to grow microgreens and lettuces all year-round.
We're passionate about optimal health, and believe clean and nutrient-dense greens and vegetables are paramount to achieve that.

No pesticides. No herbicides. No fungicides. No chemical fertilizers. Ever.
Practices
Regenerative clean growing practices: All seeds are Organic-Non GMO, all soil amendments are OMRI (Organic Materials Review) listed materials, all produced is washed with UV filtered well water, with food sanitation being #1 priority.